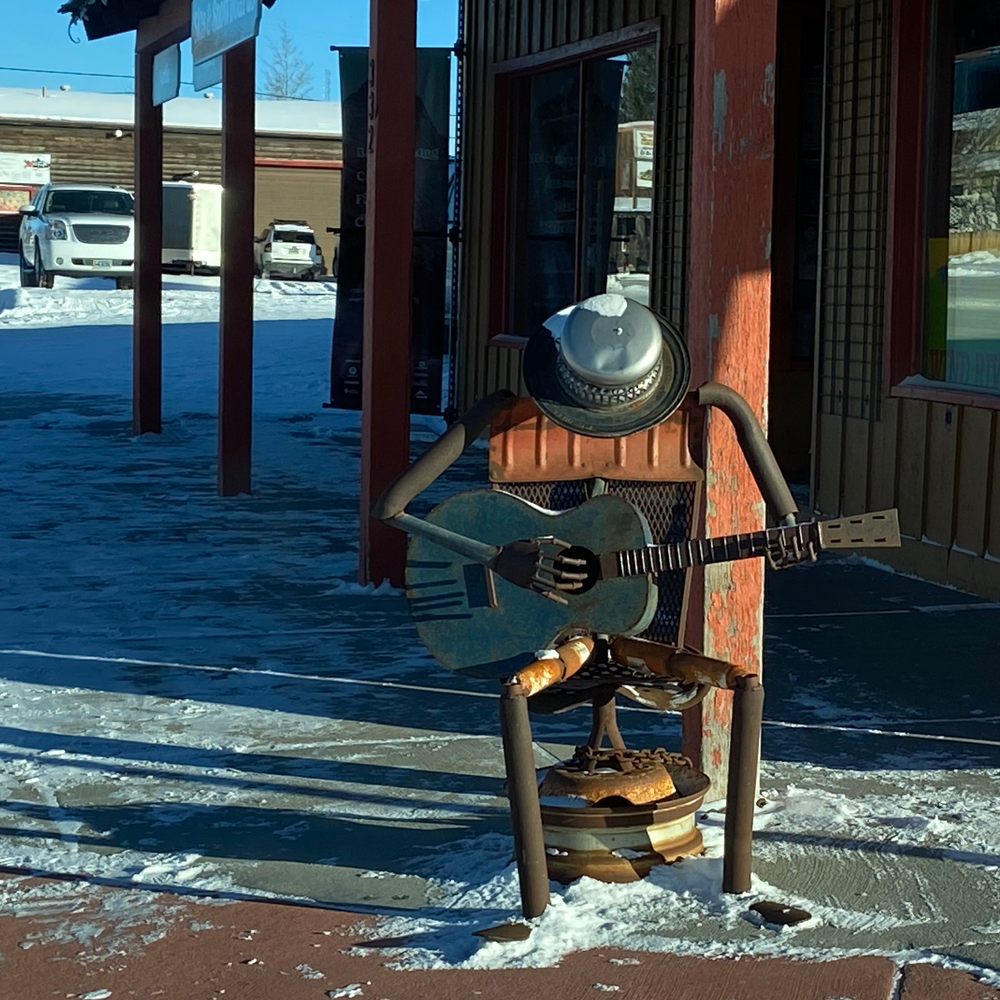 Happy New Year 2023
Good news--I finally figured out how to delete the "Button Text" link to Nowhere. It's been a while since I visited this blog since most of what do is by word of mouth. Reading the site makes me realize how far we've traveled.  I need to add that I'm now a fiddle player and song writer--who knew?  
The boys have playing out a bit without me--I've been away a lot. Wyoming was magnificent. We had a ton of snow and one day I saw a bald eagle hovering in a high wind right outside the window. I  stayed inside a lot with amazing views...... playing the fiddle and dreaming of summer old time festivals and harmony workshops.
January feels like a time for recuperation and reflection, with time to notice things like the winter honeysuckle here in South Carolina. We are looking for a new home for the Old Time Jam and have a few leads.  Stay Tuned!!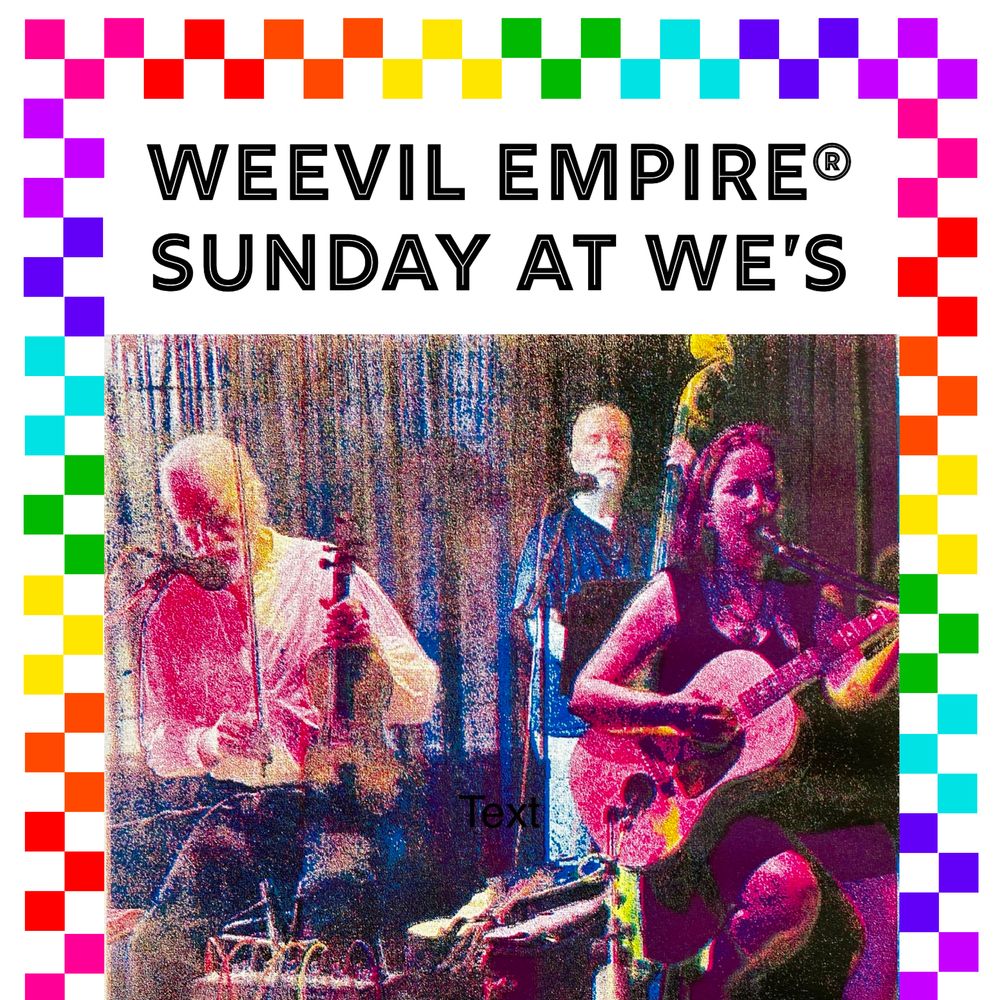 In 2022 we enjoyed playing at WE's in West Columbia. Thanks Walking Eagle!
Weevil LIfe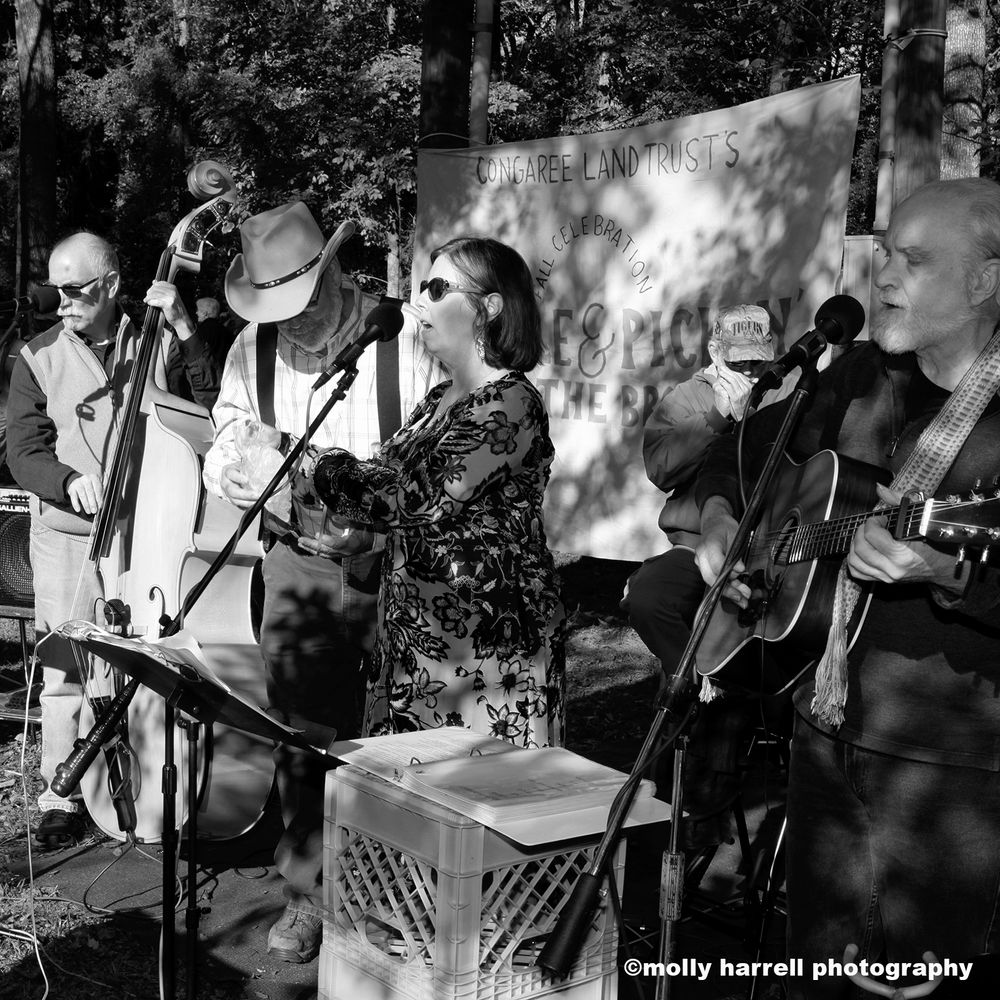 Recently we had the pleasure of entertaining over 300 guests at the Congaree Land Trust's Fall Celebration with our friend Tom Coolidge on the harmonica.  Out of all in attendance, I was the only one who got stung by a bee--did I mention I'm allergic? Pictured here, getting first aid in the middle of a song--the show must go on.
On Friday we'd enjoyed playing at Bill's Picking Parlor in West Columbia and jamming with members of the Italian Bluegrass Band La Terza Classe....then Dorothy spent a good part of Saturday filming the legendary Drink Small with her friend Noelle and local luthier Chris Brinson.   What a weekend!